About Operation Autism
Operation Autism is a web-based resource specifically designed and created to support military families that have children with autism. It is the shared product of the vision and energy of the Organization for Autism Research (OAR) and the funding support of the American Legion Child Welfare Foundation. OAR's intent in developing this resource is to:
Provide military families touched by autism with access to quality, evidence-based information about the disorder,
Identify sources of treatment and support on and off base,
Offer tips for dealing with some of the unique challenges military life poses for military dependent children with autism and their families,
Inform parents about their child's educational rights and offer some practical strategies for success in the classroom.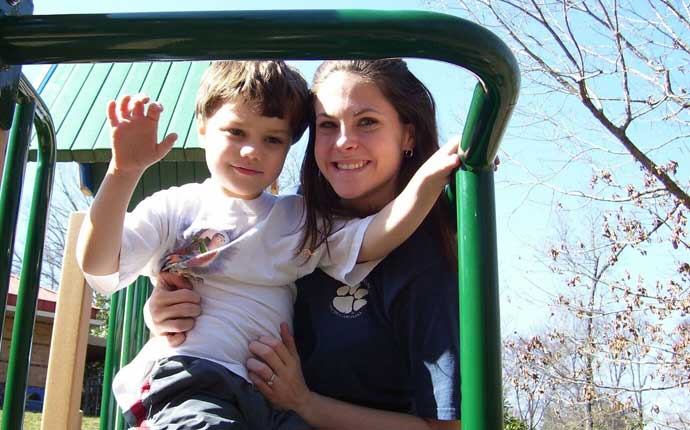 Acknowledgments
Nearly ten years after its initial launch, this 2018 update of Operation Autism was made possible by the generosity of The Schiff Foundation. OAR extends its sincere thanks to Mandy Farmer, Shelly Huhtanen, and Holly Whittenburg, who volunteered their time and expertise as autism professionals and/or military spouses to write content and provide guidance throughout the development of this resource. OAR also wishes to thank Humana for ensuring content related to the military's fast-changing healthcare system was represented accurately. Finally, OAR thanks staff members Saman Kamgar-Parsi, Programs & Outreach Associate, and Kimberly Ha, Director of Research and Programs, for their work coordinating the project and ensuring the resource's content and design fulfilled the needs of the military families this website seeks to serve.
The original Operation Autism website, launched in 2009, would not have become a reality without the American Legion Child Welfare Foundation's generous financial support and belief in the project and OAR . In addition, OAR offers special thanks to Erin Clemens and Katie Alexander, two military spouses with professional experience providing treatment for children with autism, for volunteering to writes portion of this resource and its hard copy companion. OAR also thanks Danielle Kruglak, Kate Rice, and Sarah Schuyler, whose work as interns in 2009 was instrumental to the site's development. Finally, OAR wishes to thank Alyssa Kruszyna, Assistant Director of Research and Programs at OAR, who coordinated the interns, served as project liaison and lead with the web designer, and ensured the site's content was loaded and complete before being launched.