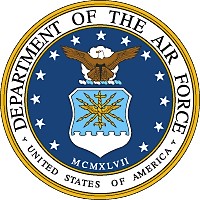 Carousel School
7899 La Tijera Blvd.
Los Angeles ,California90046
Phone: 310-645-9222
The Frostig School
971 N. Altadena Drive
Pasadena ,California91107
Phone: 626-791-1255
The Kayne Eras Center
5350 Machado Road
Culver City ,California90230
Smart Start Developmental Learning Center
2505 Lincoln Blvd.
Santa Monica ,California90405
Phone: 310-452-5437
Sunrise School for Autism and Developmental Disabilities
13130 Burbank Boulevard
Sherman Oaks ,California91401
Phone: 877-994.3588
Speech and Language Development Center
8699 Holder St.
Buena Park ,California90620
Phone: 714-821-3620
Spectrum Program at New Roads School
3131 Olympic Blvd
Santa Monica ,California90404
Phone: 310-828-5582
Exceptional Family Member Program
Family Support
483 N. Aviation Boulevard
Bldg. 272 Room C1-209, 61 FSS/FSFR
El Segundo,California90245-2808
Phone: 310-653-5428
Fax: 310-653-5111
TRICARE - Approved ABA Supervisors